The AlSentis® technical team has more than 25 years in thin-film sensing technologies and has worked on several different foundational touch technologies. With a very deep IP portfolio that covers more than 15 years of innovation, AlSentis® delivers innovative and disruptive touch technology solutions. In addition to AlSentis HSS™, a foundationally unique touch technology, AlSentis® has expertise in:
Electrode Design
Touch System Integration
IC Design
Decorative In-Mold Flex
Leadership Profile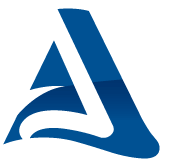 David Caldwell - Founder & Chief Technology Officer
Dave Caldwell started his career as an energy consultant after receiving his primary technical training in Nuclear Energy where he studied physics, chemistry, thermodynamics, electronics, and advanced mathematics. Dave later joined General Motors R&D where he developed systems around Heated Seats, Mirrors, and Windows, voice recognition technology, infra-red and wireless remote systems, heads up displays, automotive multiplexor systems, as well as rain-sensing windshields. Dave also helped develop and taught GM's Design for Assembly courses focused on analytical methodologies for designing components and subsystems to reduce labor content, increase quality/reliability, and reduce time to market and assembly costs for production.
Later, Dave worked in thin films for Donnelly Corporation where he developed his first foundational touch technology - Glasslink - in the late 80's. Dave left Donnelly to prove that touch could be done reliably on appliances. This effort culminated in the development of his next touch technology called FieldEffect™ which he commercialized at TouchSensor Technologies LLC - a leader in touch integration and wholly-owned subsidiary of Methode Electronics (NYSE: MEI). In 2008, Dave started AlSentis to address fundamental limitations of existing touch technologies, which led to the development of a foundational new touch technology called HSS™. Dave is on the board of directors of several technology companies and non-profits and is active in the Boy Scouts of America.
Justin Teitt - Chief Executive Officer
Justin Teitt serves as the Chief Executive Officer of AlSentis and a member of its Board of Managers.  Before joining AlSentis, he was the Managing Partner of a marketing and product development company that he and his partners sold to a private equity group in California.  Justin has held leadership roles in Global Channel Development with Sterling Commerce (now IBM) and National Retail Development with SBC Communications (now AT&T).  While at SBC, Justin held roles in line management operations, corporate marketing, and global sales.  With a passion for start-up business and community development, Justin has served on the boards of several start-up companies and non-profit organizations.