ALSENTIS is a leading innovator in touch technologies for human-machine interfaces.  With more than 30 years of experience in designing touch panels in appliance, automotive, consumer and industrial markets, ALSENTIS helps its clients deliver more beautiful products with world-class touch controls that perform reliably, even in the harshest environments. 
AlSentis® HSS™ Touch Recognition Technology is the most robust touch solution on the planet.  It uses intelligent touch signatures, instead of capacitive thresholds, to make touch work the way it should.  HSS enables more beautifully designed products with elegantly shaped touch interfaces that sense through all sorts of materials, while delivering faster system integrations, higher manufacturing yeilds, and better field performance than any touch system on the planet.
 Contact us today with questions about AlSentis Products or Services.
Leadership Profile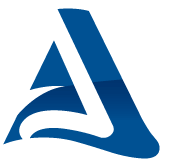 David Caldwell - Founder & Chief Technology Officer
Dave Caldwell started his career as an energy consultant after receiving his primary technical training in Nuclear Energy where he studied physics, chemistry, thermodynamics, electronics, and advanced mathematics. Dave later joined General Motors R&D where he developed systems around Heated Seats, Mirrors, and Windows, voice recognition technology, infra-red and wireless remote systems, heads up displays, automotive multiplexor systems, as well as rain-sensing windshields. Dave also helped develop and taught GM's Design for Assembly courses focused on analytical methodologies for designing components and subsystems to reduce labor content, increase quality/reliability, and reduce time to market and assembly costs for production.
Later, Dave worked in thin films for Donnelly Corporation where he developed his first foundational touch technology - Glasslink - in the late 80's. Dave left Donnelly and developed his next touch technology called FieldEffect™ which he commercialized at TouchSensor Technologies LLC - a leader in touch integration and wholly-owned subsidiary of Methode Electronics (NYSE: MEI).  AlSentis was started to address fundamental limitations of existing touch technologies, which led to the development of a foundational new touch technology called HSS™. Dave is on the board of directors of several technology companies and non-profits and is active in the Boy Scouts of America.